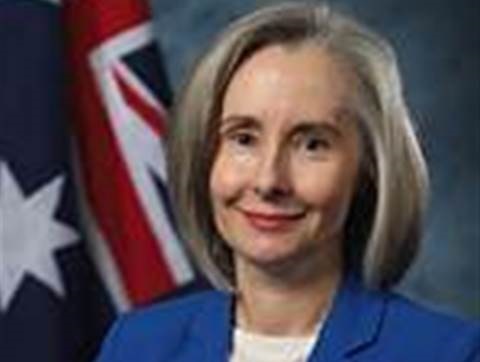 The Australian Signals Directorate (ASD), the agency responsible for the country's signals intelligence and cyber defence, has appointed Rachel Noble PSM to head the Australian Cyber Security Centre (ACSC).

Noble, a long-standing and decorated public servant, takes the reins from former ACSC chief Alastair MacGibbon, who announced his resignation in early May to coincide with the federal election that month. MacGibbon had led the cybersecurity agency since January 2018, overseeing the merger of several government agencies– including the ACSC – into the newly-independent ASD.
Currently serving as Deputy Secretary Executive in the Department of Home Affairs, Nobel was part of the team which facilitated the establishment of the new Home Affairs mega-ministry ushered in by the Turnbull government.
ASD Director-General, Mike Burgess, praised Noble's appointment, underscoring her "formidable skill set" and "experience in cyber, science, and security.
"I'm particularly impressed by Rachel's leadership qualities, which were so well displayed when she and I worked together previously to improve cyber policy across government," Burgess said in a statement.
"I'm delighted that Rachel's agreed to return to ASD to take this important and challenging role. The cyber threat is real and Rachel is ideally qualified to confront it."
Noble has spent nearly 20 years in the public service, taking on senior roles in the former Department of Immigration and Border Protection and the Australian Customs and Border Protection Service (ACBPS), including a stint as the ACBPS's national director of intelligence and Chief Information Officer.
She also served as National Security Chief Information Officer and Cyber Policy Coordinator in Prime Minister and Cabinet, responsible for improving information sharing among the national security community and coordinating whole of government policy on cyber issues.
"I am really looking forward to returning to ASD to work with Mike and his team," Noble said. "I have always enjoyed the work of ASD and this will be the third time in my career that I have worked there. I'm delighted to be reconnecting with some of my old colleagues and making new ones too."